The World According to Garp
4 journalers for this copy...
This is the life and times of T. S. Garp, the bastard son of Jenny
Fields--a feminist leader ahead of her times. This is the life and death
of a famous mother and her almost-famous son.


This book is available and will be released soon into the wild
---
Journal Entry
2
by
bookstogive
at
Wishlist Surprise, A RABCK -- Controlled Releases on Thursday, February 16, 2012
Released 8 yrs ago (2/16/2012 UTC) at Wishlist Surprise, A RABCK -- Controlled Releases
CONTROLLED RELEASE NOTES:
Released as #51 of the Is Your Wishlist Updated RABCK, enjoy!

To the finder of this book:

Welcome to BookCrossing, a unique community of book lovers, sharing their libraries with the world. This book is now yours to read, enjoy, keep or pass on to another reader.

The BookCrossing ID, which you entered in the "Enter a BCID" box on the website, is unique to this copy of this book. If you make a journal entry (either anonymously, or as a BookCrossing member) all previous readers of this actual book will be notified by email, and can follow the book as it travels around from reader to reader.

BookCrossing is free to join, completely confidential (you are known only by your screen name and no one is ever given your e-mail address) and a great deal of fun. If you choose to join please consider using meBOOKSTOGIVE
as your referring member. Be on the lookout for other books left in the "Wild"!


---
This book was waiting for me when I got home from work and what a pleasant unexpected surprise it was too. Many many thanks.
---
Journal Entry
4
by
4evagreen
at
Furness Vale, Derbyshire United Kingdom on Sunday, December 18, 2016
I won't give the plot away but will state that included within the novel are excerpts from Garp's own published works. The subjects that are covered are wide ranging taking in death, feminism, friendship, infidelity, loss, parenthood, rape to name but a few but the over-riding theme is lust. There are several horrific incidents and certainly rape and murder are not particularly funny yet despite their horror you still end up laughing out loud which says much for Irving's writing style. Now I loved this book (in particular the book excerpts which I found really enjoyable and shows great imagination) however, I must say that I was a little disappointed with the final chapter which is written as a kind of epilogue. Personally I did not feel that it was at all necessary to try and tidy up all the loose ends but this is only a minor complaint and do not feel that it really detracted from the overall.
---
Released 3 yrs ago (3/16/2017 UTC) at Furness Vale, Derbyshire United Kingdom
CONTROLLED RELEASE NOTES:
Moving on to hopefully make a new friend. I hope that you enjoy it as much as I did. Enjoy!
---
Journal Entry
6
by
dark-draco
at
Ledbury, Herefordshire United Kingdom on Tuesday, March 21, 2017
Thank you for the wishlist RABCK - ever since I read and was blown away by 'Owen Meaney', I have been a fan of this author. I'm looking forward to giving this one a go.
---
Journal Entry
7
by
dark-draco
at
Ledbury, Herefordshire United Kingdom on Monday, June 15, 2020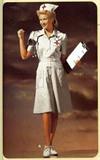 It's so easy to review a book where lots happens, where action drives the plot and you are swept up with what is going on. But I always struggle with a book like this ...
The first character we meet is Jenny, a nurse who has decided that she does want a child, but doesn't want a man in her life. That doesn't seem such a huge thing these days, but in the book it's the one act that makes her stand out and ultimately makes her a figure of feminist campaigning.
The child, Garp, grows up with this sort of famous mother and becomes a writer himself, if not a very profligate one. His world is definitely not a normal one - bought up in an all boys school, travelling with his mother, friends with whores, marrying and having children with essentially a penpal, having affairs, losing children and then dying very young over a misunderstanding.
I can't say that I actually LIKED Garp - his mood swings and childish attitudes were really annoying but you can understand his fears and why he sees the world as he does. He tries to break away from his Mother's views, but can't quite leave behind his childhood lessons.
The supporting characters were either fleetingly met, or likeable in their own way.
I always enjoy Irving's style of writing, even if it's hard to pin-point what it's all about - in the afterword, even he struggles to categorise his book. There were moments that were so heartbreaking, I needed to stop reading, while others were so full of humour that I was laughing out loud - in at least one case these were happening at the same time!
My favourite Irving book is still 'Owen Meaney' but I did enjoy this one a lot and look forward to more forays into this author's odd little world.
---
Journal Entry
8
by
dark-draco
at
-- Controlled Release, -- By post or by hand/ in person -- United Kingdom on Thursday, June 25, 2020
Released 6 mos ago (6/25/2020 UTC) at -- Controlled Release, -- By post or by hand/ in person -- United Kingdom
CONTROLLED RELEASE NOTES:
---
Journal Entry
9
by
Cfreckle
at
Sheffield, South Yorkshire United Kingdom on Tuesday, August 04, 2020
I received this as a wishlist book for my birthday. Thank you very much. I look forward to reading it.
---