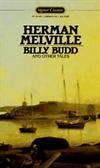 Billy Budd and Other Tales
2 journalers for this copy...
Not read yet but passed on to a friend who had it on her wishlist.
---
For ETMadrid while she was in Toulouse.
---
Merci!! Très heureuse d'ajouter ce livre à ma collection à la fin d'un super weekend. ;)
---
I have read just the first story in this collection so far: Billy Budd. Quite hard going... Interesting. Though I thought it was the tale of a black sailor which I thought was an amazing connection to my previous book by Olaudah Equiano, but it turns out it wasn't... I must go back and read the sentence that made me think that... Anyway, I'm reading another book now and will come back to this collection soon.

---
I have now read the first story in the collection "The Piazza Tales": "The Piazza". It is absolutely beautifully written... I especially loved the paragraph which starts:

"A winter wood road, matted all along with wintergreen. By the side of pebbly waters - waters the cheerier for their solitude; beneath swaying fir boughs, petted by no season but still green in all, on I journeyed - my horse and I;...."
---
Oh this is so slow... I am not reading much at the moment! I have now read Bartleby, the great classic, and so now I know what it is... I appreciated it for just how contemporary it feels. And now "I would prefer not to" go into any further analysis for it is late and my bed calls!

---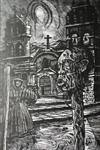 Wow I can't get over quite how topical my reading of Benito Cereno seems to have been, even though it is on board ships and set in 1799, and written in 1855!! Incredibly revelatory of white privileged attitudes, naive at times, prejudiced, and blinkered in their self-belief... This story contained a great element of suspense and feeling of foreboding. I was intrigued to know more about Herman Melville himself and his views regarding race, and have discovered that although not outwardly judgemental of Captain Delano, the story did first appear in a magazine that was actively anti-slavery. Fascinating.... It led to me googling Herman Melville and race, and I found and have now read this thesis by Joan de Santis on the topic of Race, Class and Herman Melville: https://bit.ly/3bmOtqH. It is particularly interesting as 2020 was for me a year in which I was thinking about sea voyage, due to the anniversary of the sailing of the Mayflower, and about the Black Lives Matter movement, and my last book, "Sold as a Slave" by Olaudah Equiano, not to mention the circumstances of the last few days and the storming of the Capitol.
I have also just read the very short Lightning Rod Man. It seems to be set in the Berkshire hills of Massachusetts AND the Albanian mountain range of Acroceraunia... I have also done a bit of literary reading around this one. And found this song by Lowell George and produced by Frank Zappa: https://bit.ly/3bmuAAf!
I will keep ploughing on... Not fast. But rewarding.
And speaking of rewarding, that is exactly the word used in the final blog post on the topic of teaching Benito Cereno by Pixels and Pedagogy, that I found when searching what illustrations exist for the story: https://bit.ly/2XqOUbo
---
My slow progress continues... Once I realised that Las Encantadas are the Galápagos Islands my interest in these ten passages increased. Quite a different take on this ecological idyll that we see today. Mountainous, hostile and with treacherous currents. I enjoyed the read.

Only two to go now!!
---
I've finished this - yeah!! I feel my general knowledge has improved, even if it did take a while!! The last two tales didn't blow me away and I don't have anything particular to say about them. Let's see what I can do about finding a new reader for it!
---
Journal Entry
10
by
ETMadrid
at
Bermondsey, Greater London United Kingdom on Tuesday, April 13, 2021
Released 3 wks ago (4/13/2021 UTC) at Bermondsey, Greater London United Kingdom
CONTROLLED RELEASE NOTES:
En route pour son retour en France...
---
Back to Toulouse, hopefully an enhanced reading experience thanks to the previous JEs.
---